8F
Machine room
7F
Guest room
Smoking is prohibited on the 2nd, 4th, and 7th floors

No smoking

6F
5F
4F

No smoking

3F
2F

No smoking

1F
Lobby / Front desk / Bathroom / Business Room/ Restaurant / Coin-operated Laundry / Vending Machine Section / Souvenir Section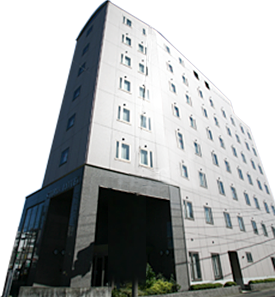 FACILITIES & SERVICES
Internet <Free Wi-Fi>

Free internet connection is available in all the rooms!
You can borrow a LAN cable, hotel guidance tablet or others at the front desk.

24-hour Support by Front Desk

If you have any questions, please feel free to contact with the front desk.
The entrance is auto-locked at 25:00.
*The door can be opened using your room key or via the Interphone.

Check-out Time - 11:00

The check-out time is 11:00 a.m. on the last day of your stay.
*Please return your room key to the front desk.

Room door locks automatically

When you go out, please bring your room key with you or ask the front desk to keep it.
The entrance is auto-locked at 25:00.
*The door can be opened using your room key or via the Interphone.

Souvenir Section

You can buy not only Mie's but also Suzuka's souvenirs.

Foreign Currency Exchange

We do not have a foreign exchange service.
Please prepare Japanese yen in advance or go to the nearest bank.
*Banks are closed on weekends.

A large communal bath (for men)

You can refresh your heart and body in a spacious bath.

Service hours
6:00~9:00
17:00~1:00

Vending Machine Section

There are many vending machines for drinks, cigarettes, and others.
(Available 24 hours)

Refrigerator

There is nothing in the refrigerator.
You can bring food or drinks inside it.

Coin-operated Laundry

The coin-operated laundry is equipped, convenient for a long-term stay.Free detergent for a washing machine is available.
(Available 24 hours)

Dry Cleaning & Laundry Service

If you bring your clothes to the front desk before 9:00 a.m., you can receive them in the evening of the same day. *The charges and fixed holidays may differ depending on each season.

Smoking Area

If you would like to smoke in an area other than the designated smoking guest rooms, we can show you where a smoking area outside the hotel is.

Business Room

Business rooms convenient for business people are available.
Computers, the Internet, printers, and massage chairs are equipped.

Parking Lot

A free parking lot is available for the guests staying at our hotel.If you have come here by car, you do not need to worry. You can use the parking lot.

Taxi

If you need a taxi, please contact with the front desk.
Free Rental(The number of the items is limited)
Trouser press / Table lamp / Iron / Multi-type portable charger / Air purifier with humidifier / Blanket / Foam pillow / Nail clippers / Eco bag / Air purifier / Rental bicycle / Wheelchair / Five language-supported tablet
BREAKFAST INFORMATION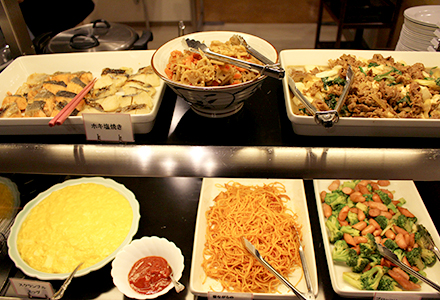 Free breakfast buffet
Let's start a fresh morning with a proper breakfast!
At a buffet-style restaurant, you can enjoy local tastes.
Please feel free to try it out!
Reservation of accommodation from here